MÁY CỨU DỮ LIỆU CHUYÊN DỤNG ATOLA INSIGHT
|
Forensic & Data Recovery Tool
Atola Insight is an all-in-one hard drive data recovery and forensic system for professional use. It offers complex data retrieval functions along with utilities for manually accessing hard drives at the lowest level.
Giá: 380.000.000 VNĐ
Đặt hàng 45 Ngày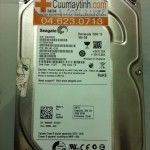 1. HDD Diagnosis
Successful recovery job starts with accurate diagnosis of the problem. The Atola Insight is the ONLY product in the data recovery industry with the ability to accurately evaluate a hard drive's health and pinpoint specific problems. This feature puts Atola Insight users at a major advantage by enabling them to take all factors into account before moving forward with a recovery.
See the Diagnosis page for details
2. Firmware Recovery and Password Removal
When a hard drive is experiencing firmware problems, it is not usually accessible using conventional data recovery products or imaging utilities. The Atola Insight recognizes firmware corruption using its advanced diagnostic module and repairs it with the click of a button for supported HDD models. For non-supported HDD models, the Atola Insight recognizes firmware corruption and provides direct access to firmware files (modules), enabling expert technicians to manually repair the corruption.
See the Firmware Recovery page for details
The Atola Insight properly recognizes locked hard drives and allows fully automated extraction or removal of an unknown ATA password with a single click of a button.
See the Password Removal page for details
3. HDD Duplication / Backup Image Creation
Extracting every fragment of data from a damaged or unstable hard drive is a crucial part of the data recovery process. The Atola Insight's duplication/imaging system allows the user to completely customize the imaging process to suit each recovery job.
This module now comes standard with SELECTIVE HEAD IMAGING, allowing the operator to identify the status of individual read/write head and create an individual imaging approach for each one.
See the Disk Duplication page for details
4. File Recovery
File recovery is the last phase of most data recovery jobs. The Atola Insight's file recovery engine is simple, intuitive, and effective. It integrates seamlessly with Disk Duplication and Case Management systems to effectively extract data and put the finishing touches on data recovery cases.
See the File Recovery page for details
Bình luận